Hey All!
Back in the saddle again! I'm likely to have a good niche of time on the weekends to produce reports here on the blog, complete with charts. I'll still keep a presence over at
www.kitcomm.com
, chiefly at my thread Major Market Movements
www.kitcomm.com/showthread.php?t=41880
You are welcome to leave questions and comments here, but I will not likely respond until the following weekend.
Gold and silver appear to be poised for a trend change soon. The past few weeks have shown some trepidation, possibly due to the uncertainties surrounding the upcoming elections. I suspect long term (LT) speculations will set in, producing a good sized trend after the elections are finalized.
Gold has a series of fibo turn dates coming up on the 30th and 31st this week, which also roughly correlates to a full moon on the 29th: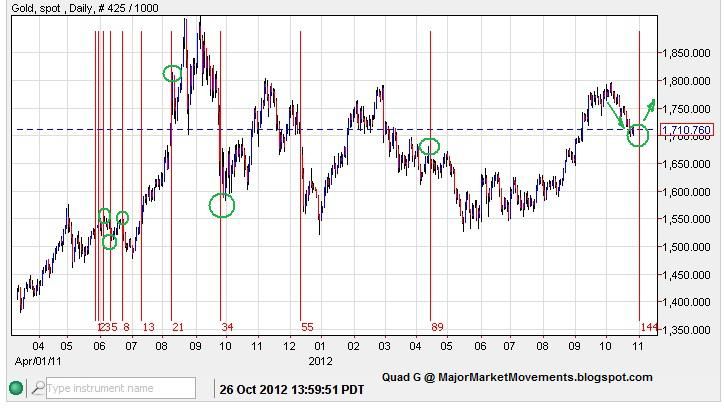 A turn this week could complete a bullish Cup and Handle (CnH) pattern with a projected target of 2066, which coincidentally, is also double the 2008 high of 1032:
In the short term (ST) gold may have formed a bullish iHnS, as part of a break out (BO) and back test (BT):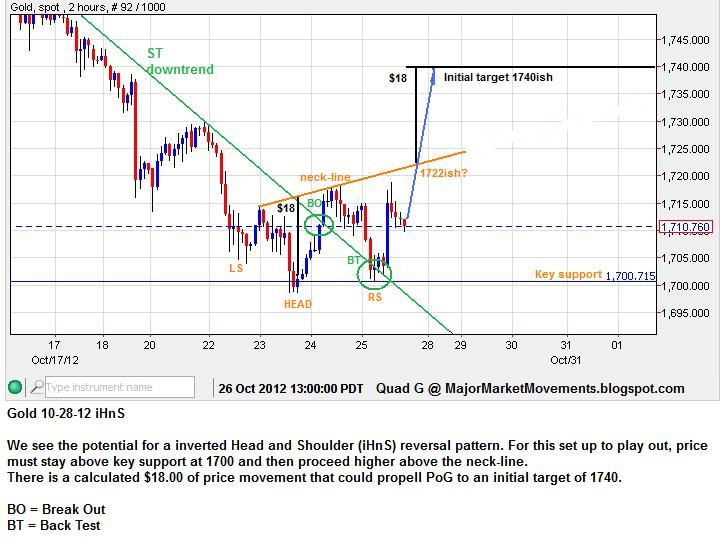 Even though Gold has some potential bullish behavior ahead, it's prudent to regard the 3/10/20 ribbon which is still in a bearish alignment:
------------------------------------------------------------------------------------
Silver of course is in the same boat as Gold for the most part, displaying some of it's own bullish patterns.
Silver is also posting a (CnH) as part of a break out and back test: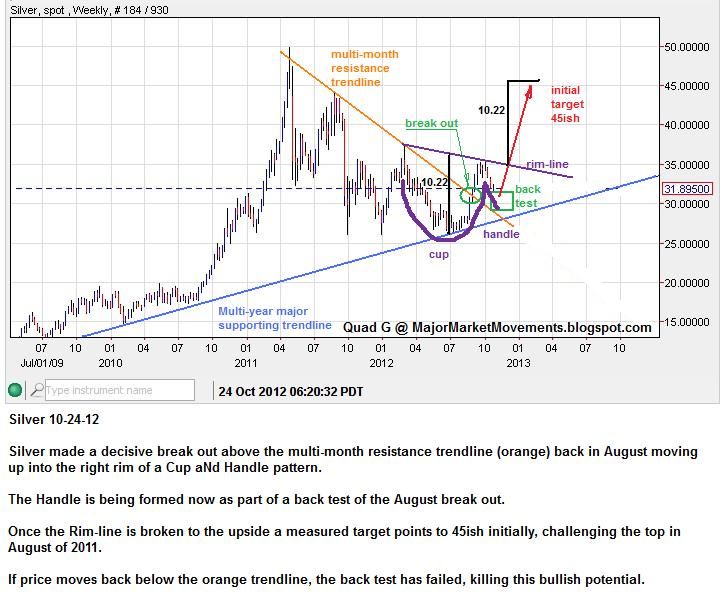 Which is all part of a very bullish rounded bottom that has formed over the last several months:
Candlesticks on the weekly silver chart shows a unique combination: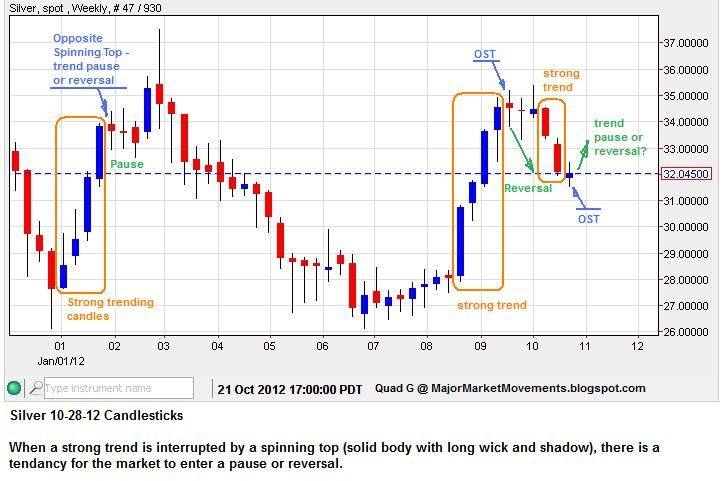 The 4hr MACD chart often provides some clues regarding mid term (MT) trend changes:
My primary focus will remain gold and silver, but I do enjoy watching other markets as well. If you have a particular interest in other markets please make a request known and I will do my best to comment and post related charts next week.
Have a good week folks!